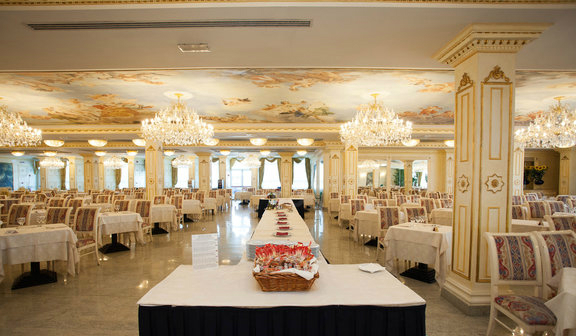 In harmony with its sophisticated and welcoming style, the Alexander palace Hotel has a elegant restaurant, where courtesy and professionalism characterize the service.
The restaurant is an essential reference point for making any event exclusive and memorable, whether it is a business meeting, a medical conference, or simply a relaxing week end.
Our kitchen staff is available for every dinner your need, coffee break,
business breakfast, light lunch, gala dinner, or a romantic dinner.